The Leading Innovation™ Workshop
Stella was never intended to be just a book. Stella was born as a foundation for a workshop.
Starting in 2010, three years before publication, the authors worked closely with the International Thought Leaders Network (ITLN) to design, test, and launch a workshop to teach leaders how to execute innovation … at all levels of an organization. This workshop was built even while the book itself was still being written and revised. As a result of the deep collaboration, the book and the workshop fit like hand-in-glove.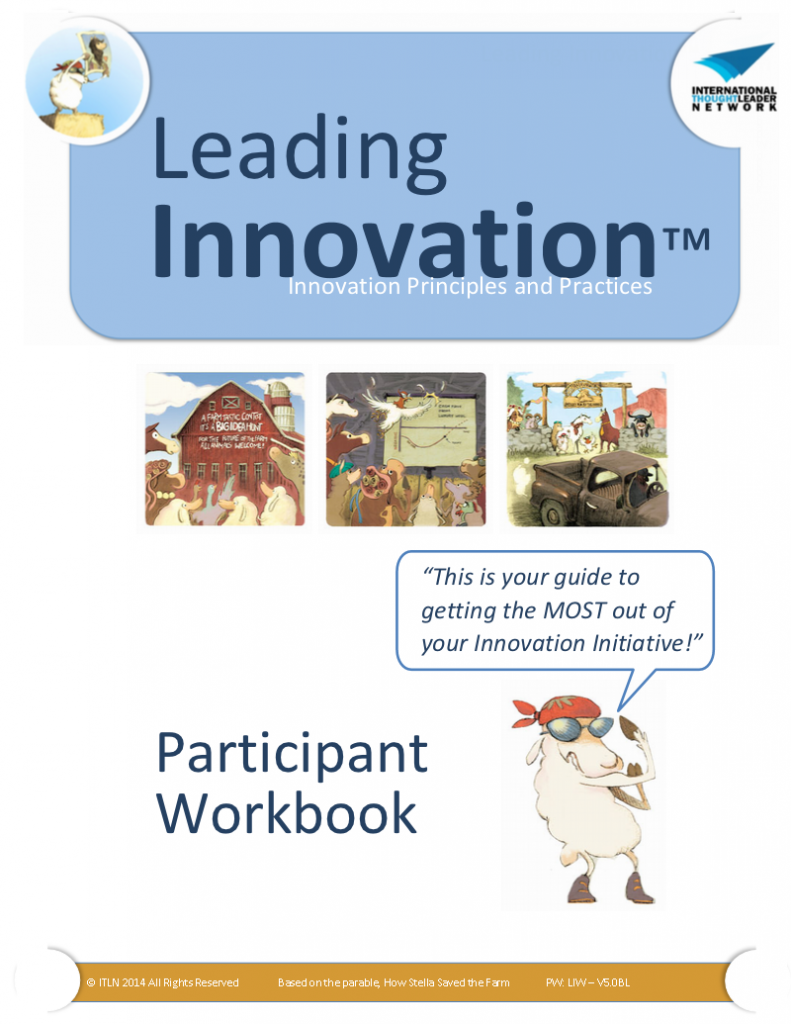 If your objective is to develop a systematic program for training your leaders and employees at all levels how to make innovation happen, the Leading Innovation Workshop is the answer.
Please read an overview of the workshop, as well as ITLN's Executive Briefing, Executing Innovation.
Or contact us at LeadingInnovation@iThoughtLeader.com
The Workshop Objectives:
Equip teams and individuals with a higher level of "Innovation Readiness"
Participants leave able to "think like an innovator" and "act like an innovator"
Here's what you'll learn:

Here's what you'll be able to do:

Why innovation is so hard
Why good people doing good work stifles innovation
Understand why traditional performance measures don't work for innovation initiatives
Why conflict is inevitable and the predictable places it will occur it
Why traditional change or project teams will inevitably fail when it comes to innovation
Why larger organizations have potential advantages when it comes to innovation
The critical elements of effective composition for innovation teams
Why it is important to separate the new and unique capabilities required by the innovation from those that already exist in the company
Why innovation must be run as an experiment and not a traditional project
How to identify, test and measure the series of experiments that compose any significant innovation effort
Why innovation leaders must be evaluated differently

Develop plans to make innovation easier
Organize and align work and management practices to support innovation
Develop scorecards and measurement systems that promote innovation
Anticipate and mitigate conflict before it happens; make conflict constructive
Organize teams that are better suited to execute innovation initiatives
How to leverage the strengths of the organization to give your innovation efforts an advantage
Recruit the people that will give your innovation effort the best chance of success
Create and manage a partnership between the existing operations and the innovation effort
Create a system for measurement and evaluation based on disciplined learning
Test critical and less expensive assumptions first to quickly and inexpensively diagnose innovation breakdowns and breakthroughs
Create a custom scorecard for each innovation effort and the leader